Leave the first review for product
Product: BH_CR210VTYL
B&H Crystal Filter [Original Licensed]
Detail
Only for Crystal Aromatherapy Shower
Contains vitamin C to remove residual chlorine, moisturizing and moisturizing
Mild ingredients, weakly acidic pH
Easy installation, one twist to complete installation/replacement
Delivery
Deliver within 6 to 7 working day(s)
Purchase Exceed $800 EnjoyFree Shipping
Go Store
Expand All
購買標緻活水有限公司產品總額滿HK$800,即可享本地免費送貨服務。賬單總額未滿HK$800需附加$60運費。<按此選購其他產品>
---
Crystal filter, aromatherapy in the shower, natural vitamin C, chlorine removal and moisturizing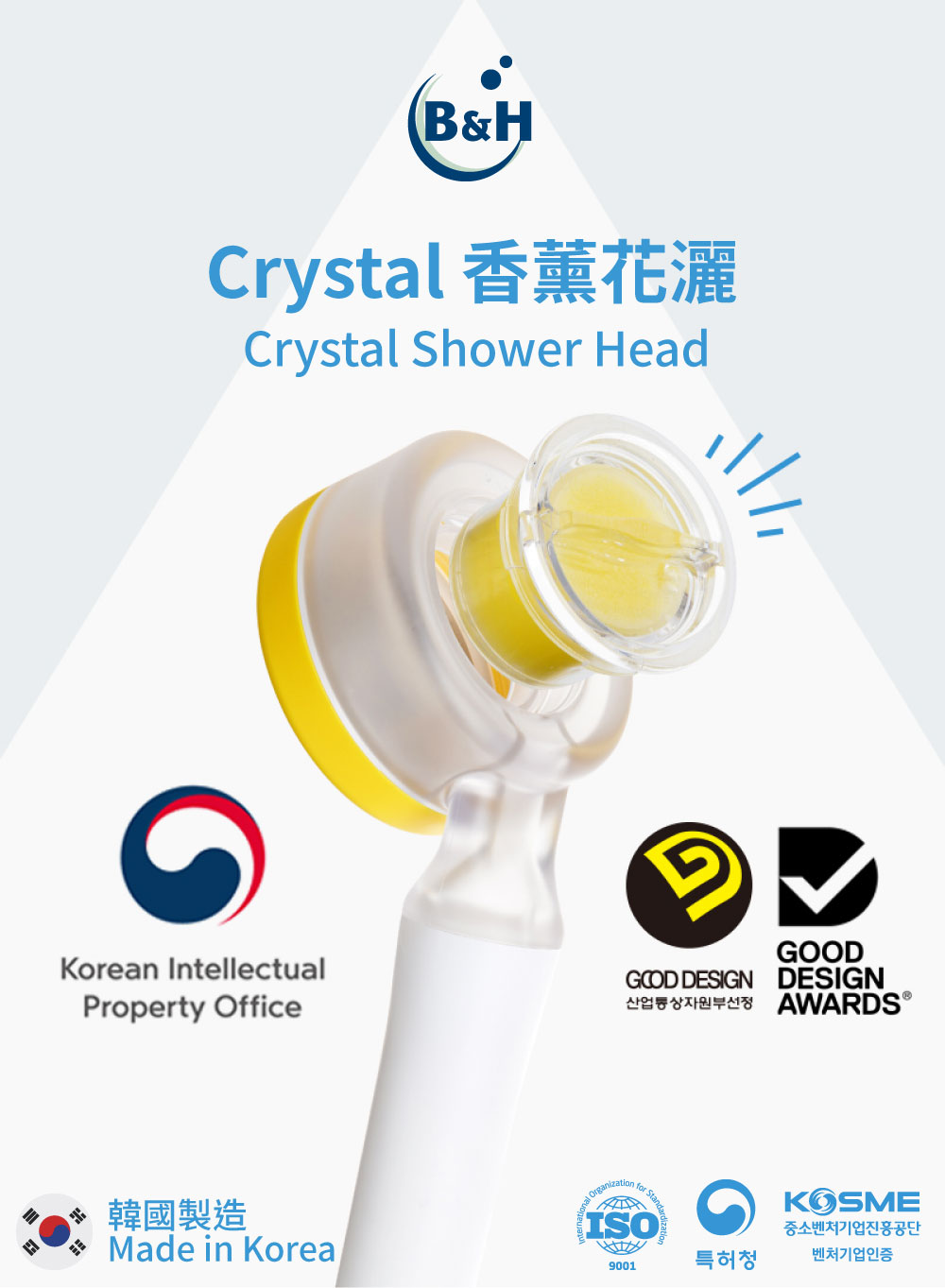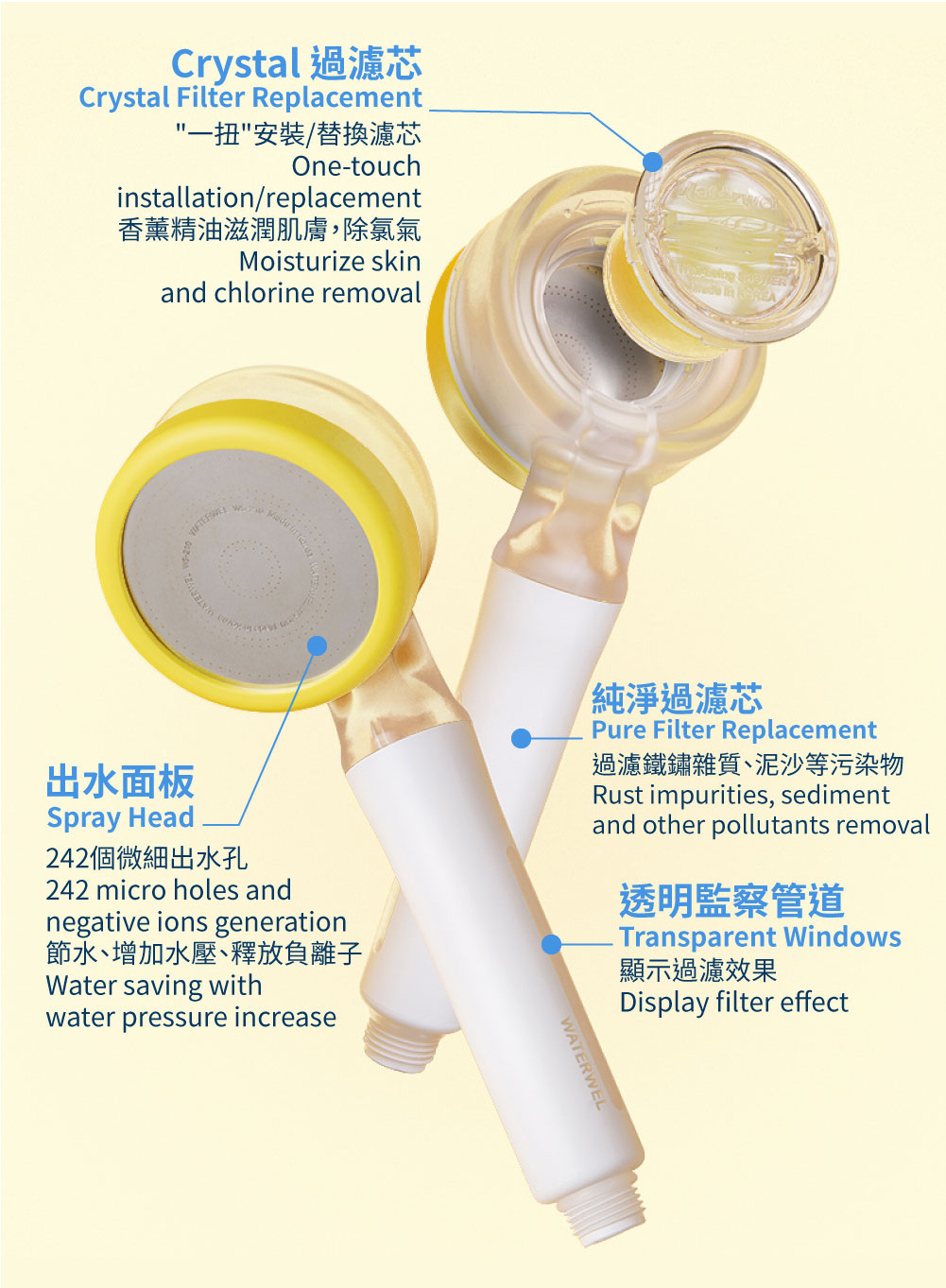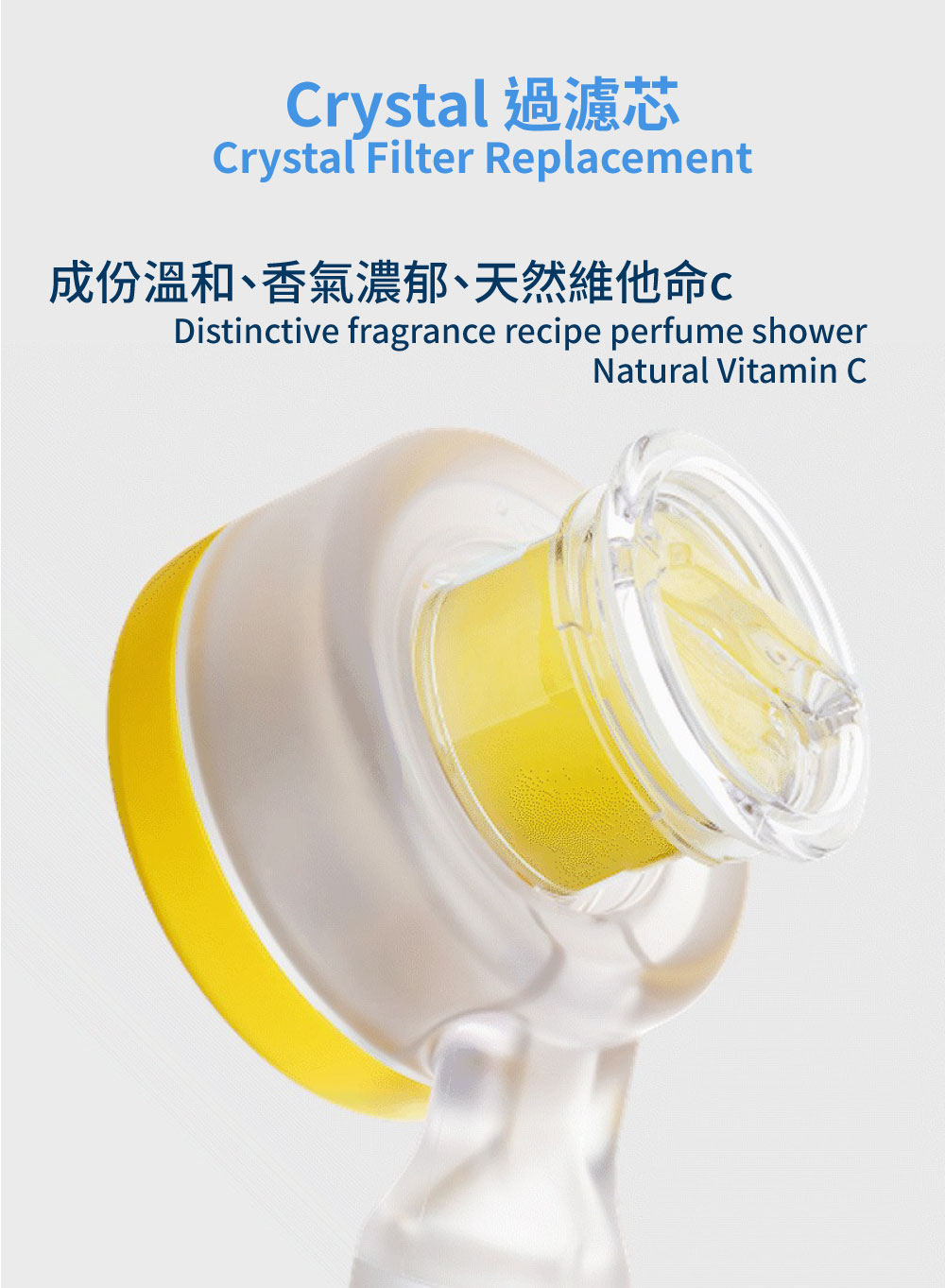 General Terms:
Items sold are non-refundable.
The products are supplied by Beauty & Health Magic Water PurifyLtd.
If in case of any dispute, Beauty & Health Magic Water PurifyLtd. and health.ESDlife reserve the right of final decision.
Delivery Terms:
Free local delivery service will be provided upon transaction amount of all Beauty & Health Magic Water Purify Ltd products of HK$800. For spending less than HKD$800, HKD$60 delivery fee will be charged.
We will arrange the shipment within 7 working days after the order is confirmed.
Please note that the delivery time will be affected by statutory holidays, natural disasters, traffic or the weather.
All order confirmations are subject to stock availability. In the event of the unavailability of the requested products, health.ESDlife has the right to reject the order and notify customers by phone or email before delivery for rearrangements.
Warranty:
One year warranty (Filter , acessories excluded)
Cartridge is non-refundable once opened.
Under counter installation : if the water pressure is 6 bar or above , it have to install a water pressure reducing valve.( the basic installation fee is not included, it will extra cost)
Exchange Policy:
Customers are responsible to check the condition of goods received at the time of delivery. Once confirmed, no replacement is accepted.
Products shall be kept in the original package with good conditions for return or exchange. Products that has been worn, used, or altered will not be accepted for return or exchange.
If any other defective or missing item is found, customers are required to keep the original receipt and contact health.ESDlife Customer Service Department via the below channels within 3 days from the date of delivery.
Email: support@esdlife.com / ESDlife customer service hotline: (852) 3151-2288