Product: Kinetic_KTG_U01
Korea KTG-U01 Upper Arm Blood Pressure Monitor [Original Licensed]
Detail
Korean KTG-U01 upper arm blood pressure monitor with 4.9-inch large screen and blue LED display
A total of 180 memory functions
Simultaneous display of blood pressure and pulse values
Easy one-click measurement
detect arrhythmia
Licensed Import
Warranty period: 12 month(s)
Delivery
Deliver within 2 to 7 working day(s)
Purchase Exceed $500 EnjoyFree Shipping
Go Store
Expand All
product description
Korean KTG-U01 upper arm sphygmomanometer with 4.9-inch large screen and blue LED display, a total of 180 memory functions, simultaneously display blood pressure and pulse values, easy to measure with one touch, and detect arrhythmia
Features
4.9-inch large screen and blue LED display
Inflation Measurement Technology (IFT) - measures blood pressure during the cuff inflation phase
Simultaneous display of blood pressure and pulse values
Simple one-click measurement to detect arrhythmia
Roll-arm compression belt for right-handed or right-handed use
Low battery reminder, automatic shutdown
Hong Kong licensed product 1 year warranty
Product parameters
Memory function: 90 memories x 2 users (total 180)
Applicable arm circumference: 22-36CM
Uses 4 LR03/AAA alkaline batteries (not included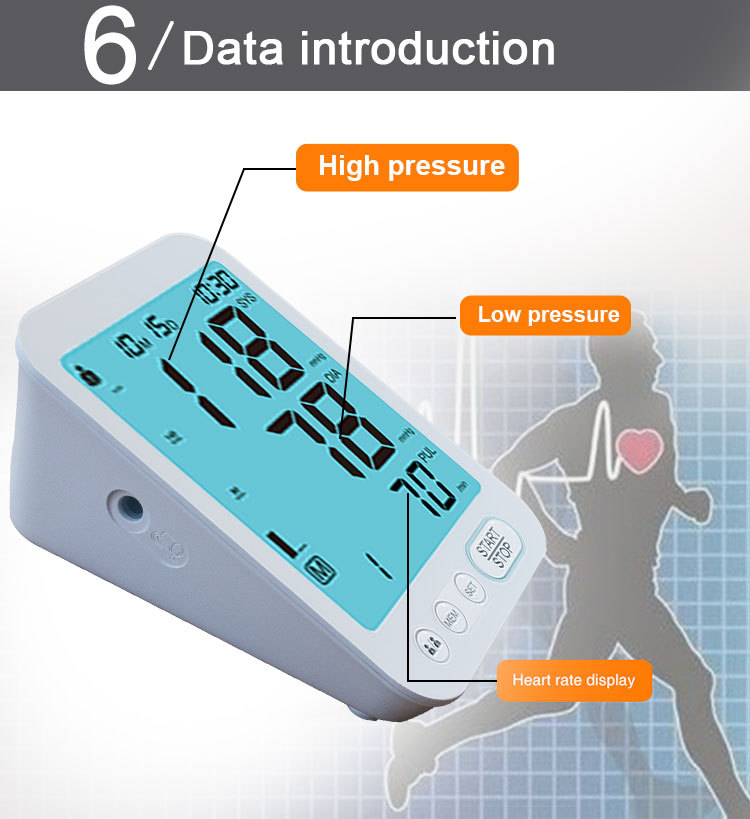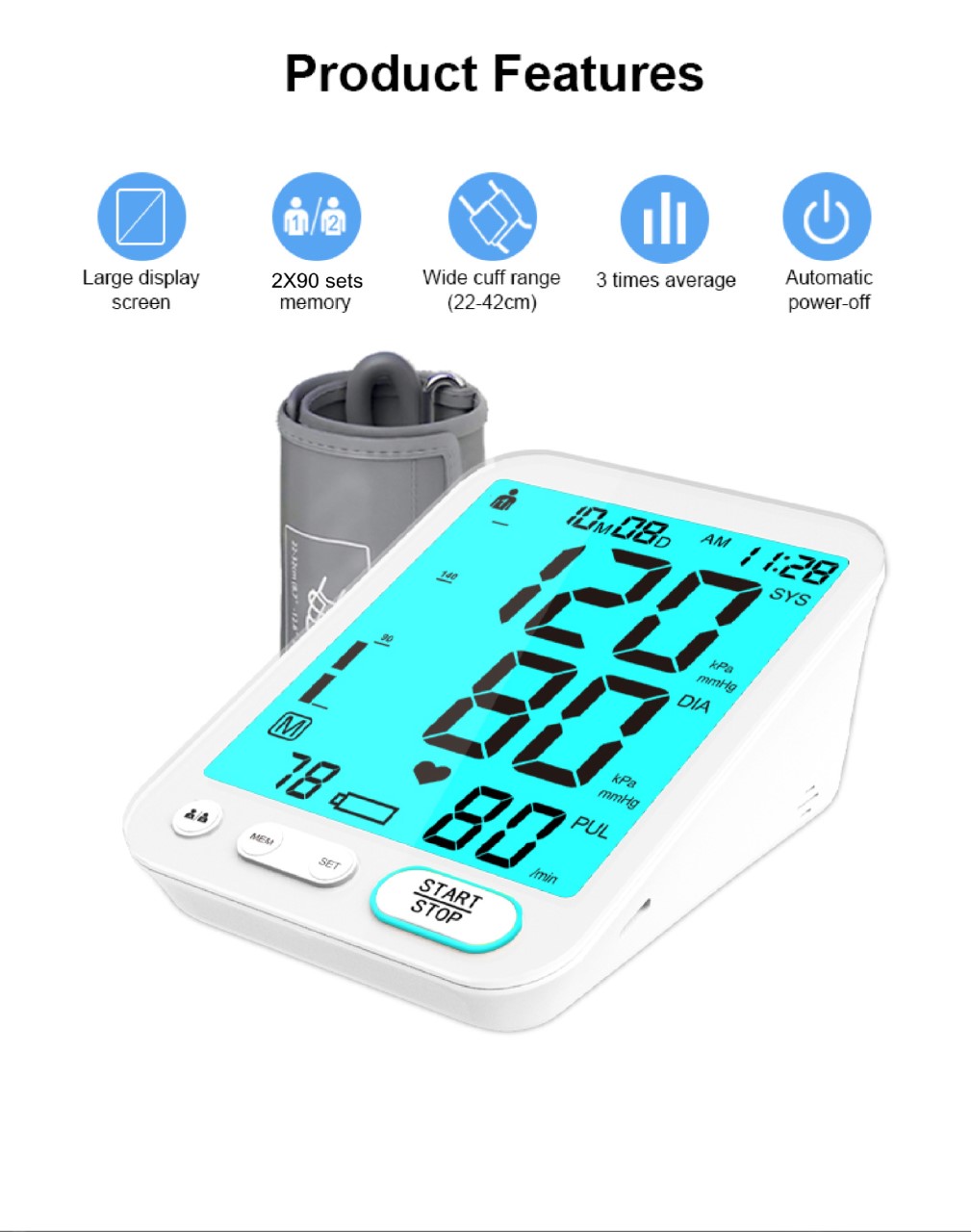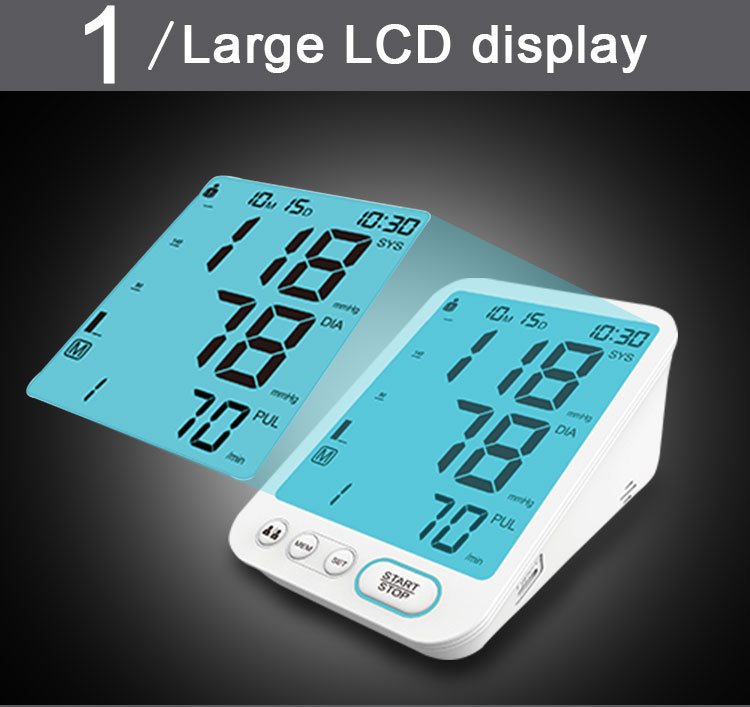 ---
Warranty Terms:
All items are non-refundable.

Guests please keep the invoice and delivery note properly for maintenance purposes. To register a maintenance,
Maintenance address: Room 3, 3/F, Tai Li Industrial Center, No. 32 Tai Yau Street, San Po Kong, Hong Kong Household Electrical Appliances Association
Contact number: 8136 5492
General terms:
Items sold are non-refundable.
The products are supplied by KINETIC Energy Product Development Co Ltd
If in case of any dispute, KINETIC Energy Product Development Co Ltd and Health.ESDlife reserve the right of final decision.
Delivery:
Free local delivery service will be provided upon transaction KINETIC Energy Product Development Co Ltd amount of products of HK$500. For spending less than HKD$500, HKD$35 delivery fee will be charged.
We will arrange the shipment within 2-10 working days after the order is confirmed.
Remote areas such as Tung Chung, Cheung Chau, Ma Wan, Mui Wo, Lamma Island, Peng Chau and Discovery Bay will be arranged shipping free on delivery.
Delivery date and time can not be specified to all products.
Delivery service is limited to Hong Kong area. PO Box addresses are not accepted. Product must be receipted by recipient.
If the product has arrived without recipient, re-delivery could be arranged but with actual shipping fee will be changed.
Please note that the delivery time will be affected by statutory holidays, natural disasters, traffic or the weather.
All order confirmations are subject to stock availability. In the event of the unavailability of the requested products, ESD Services Ltd. has the right to reject the order and notify customers by phone or email before delivery for rearrangements.
Exchange Policy:
Customers are responsible to check the condition of goods received at the time of delivery. Once confirmed, no replacement is accepted.
Products shall be kept in the original package with good conditions for return or exchange. Products that has been worn, used, or altered will not be accepted for return or exchange.
If any other defective or missing item is found, customers are required to keep the original receipt and contact KINETIC Energy Product Development Co Ltd Company Customer Service Department via the below channels within 3 days from the date of delivery.
Email: kineticco2022@gmail.com
Customer service hotline: 8136 5492