Product: Lohas_F37
LOHAS - Mini Kids USB F37-UFO Octopus Leafless Small Fan [Original Licensed]
Detail
Variety of attitudes
Three-in-one function fan
Biomimetic properties, jellyfish tentacles change at will
Can be hand-held, can stand, can be hung
Licensed Import
Warranty period: 12 month(s)
Delivery
Deliver within 4 to 7 working day(s)
Shipping fee $30 applies
Go Store
Expand All
購買樂活科技(國際)有限公司產品,每張訂單收取$30運費(適用於一般地區送貨服務)。<按此選購其他產品>
---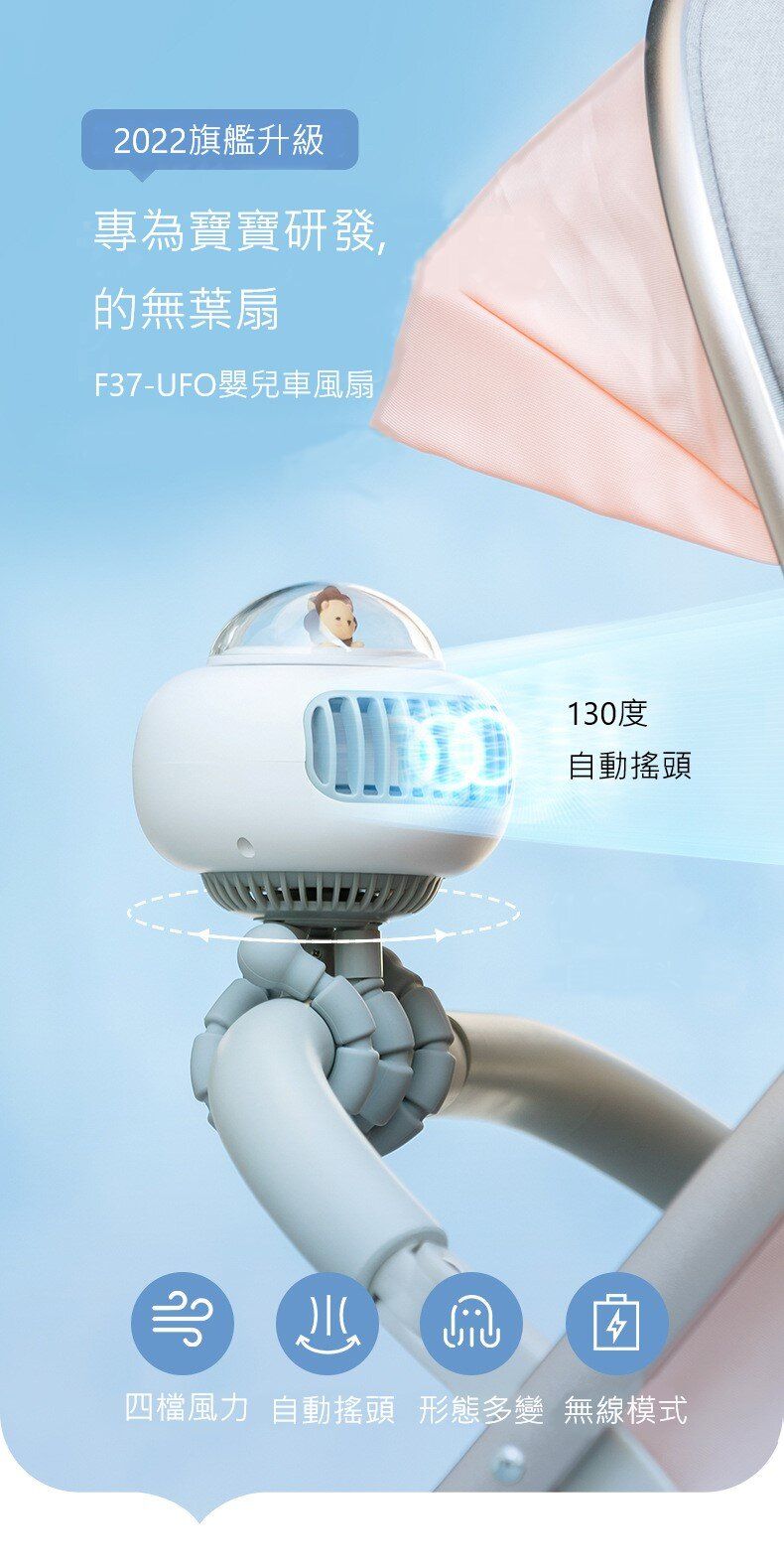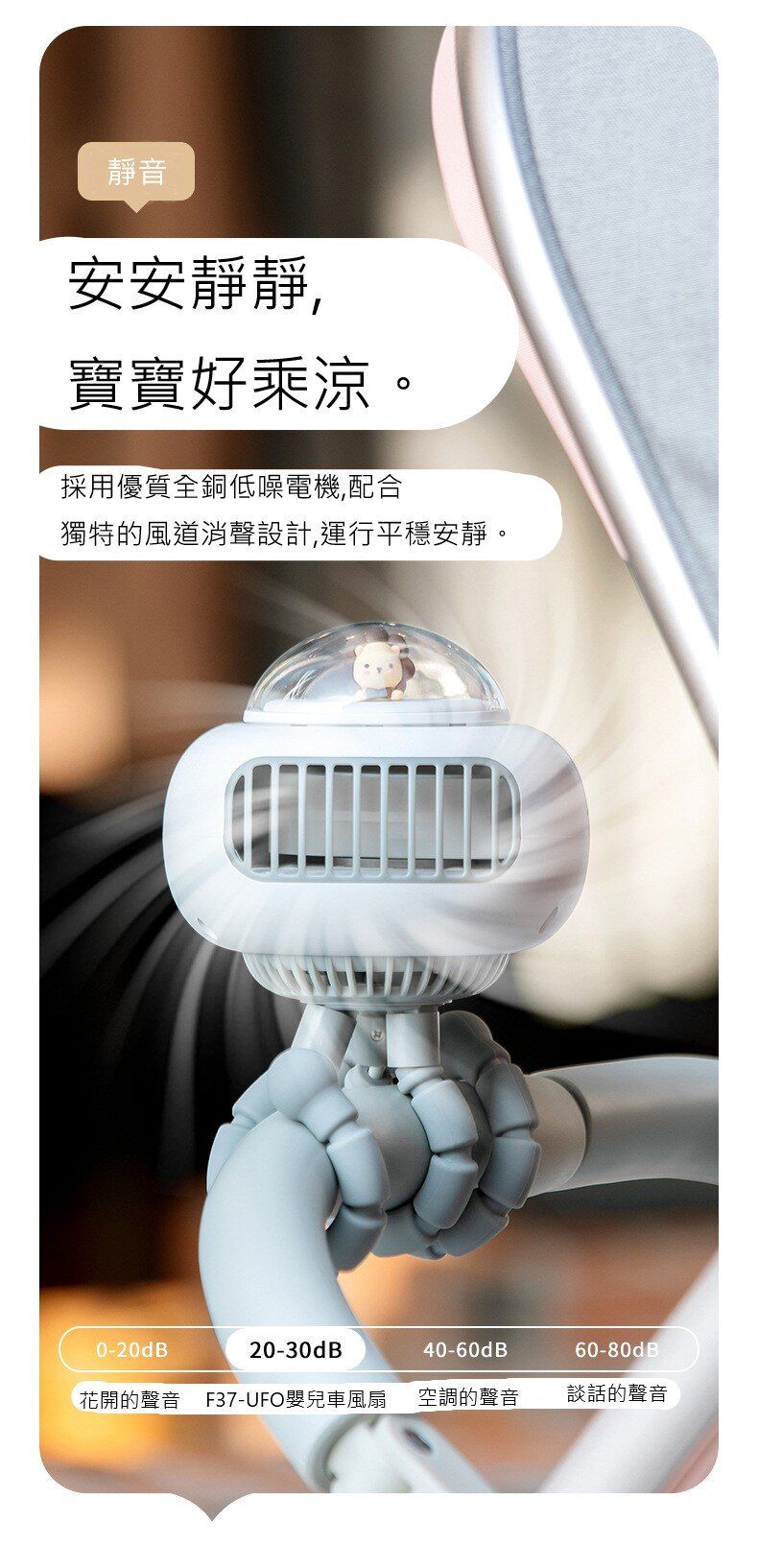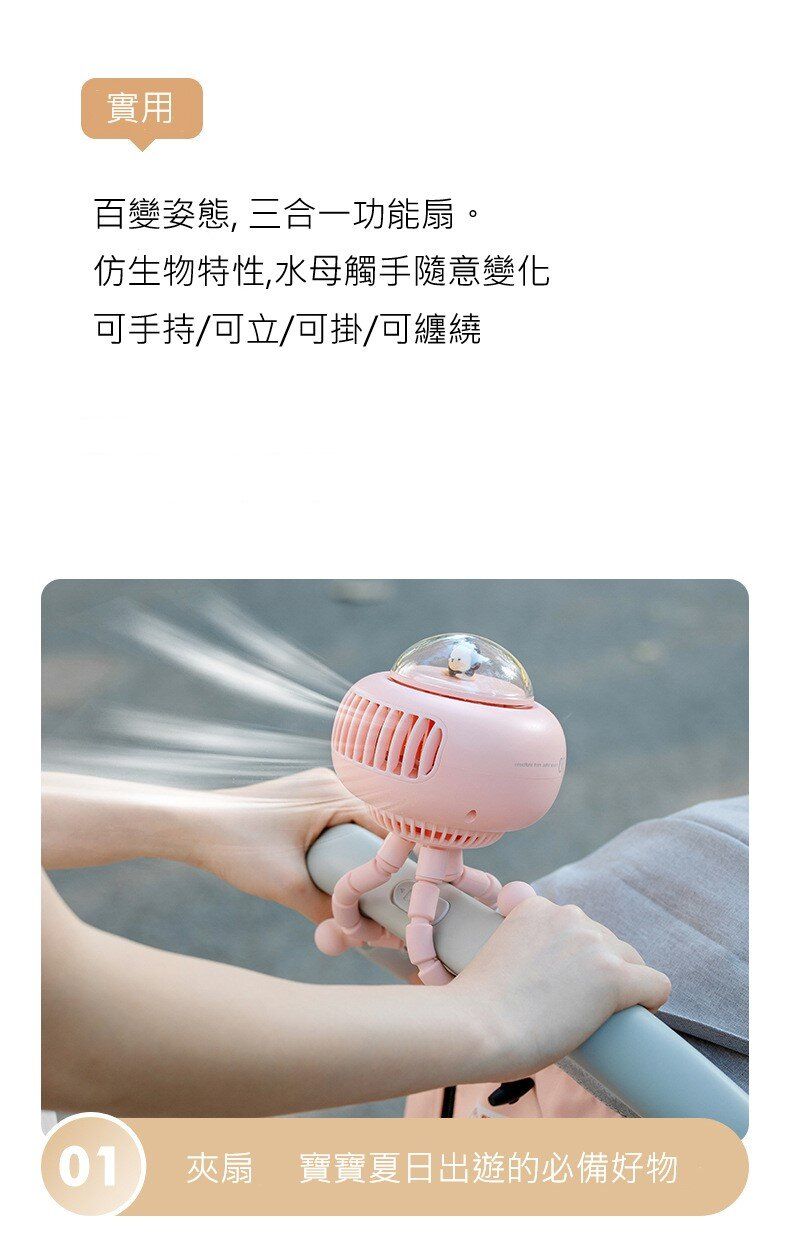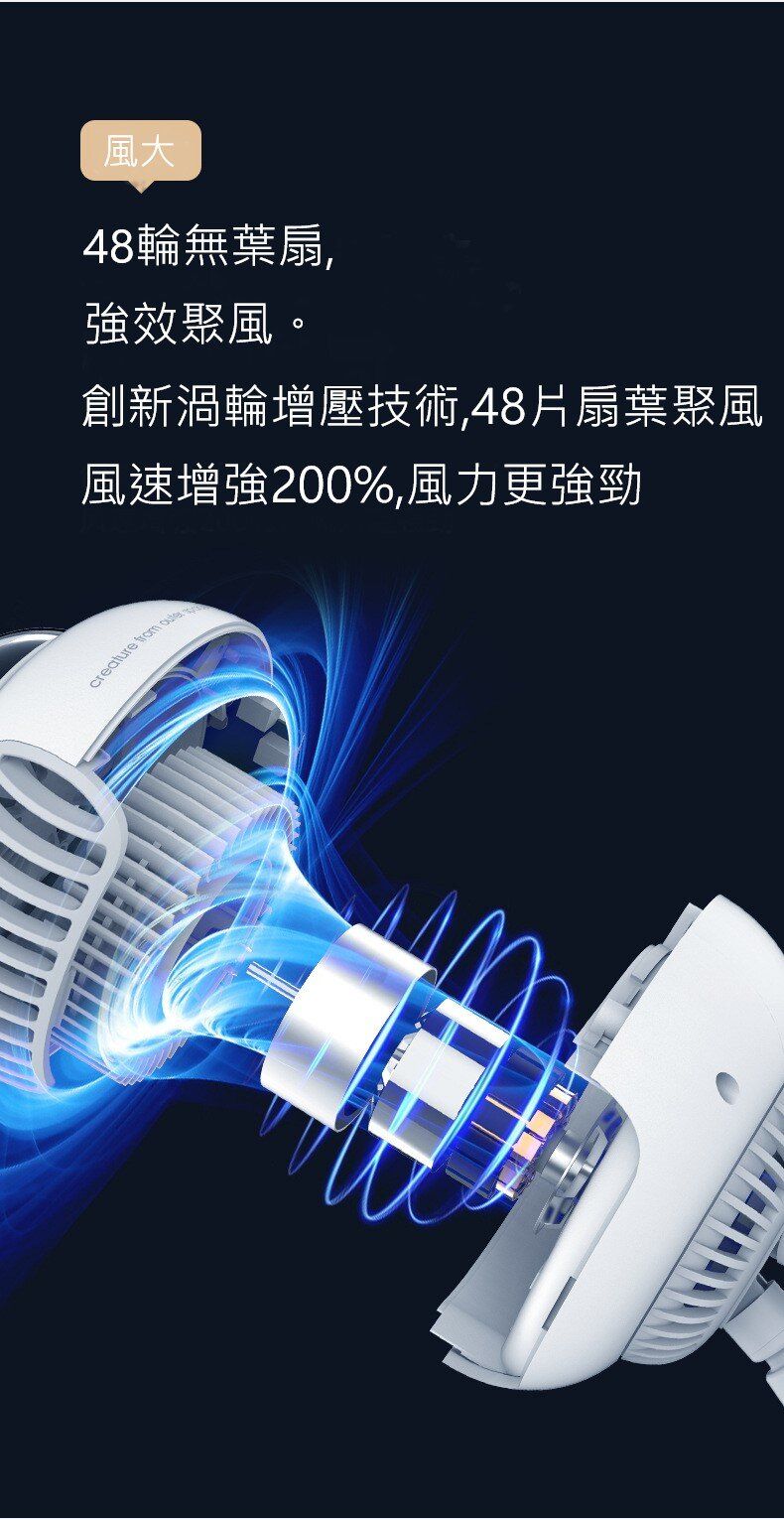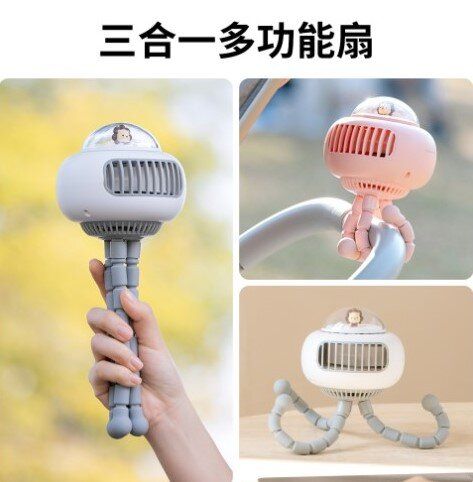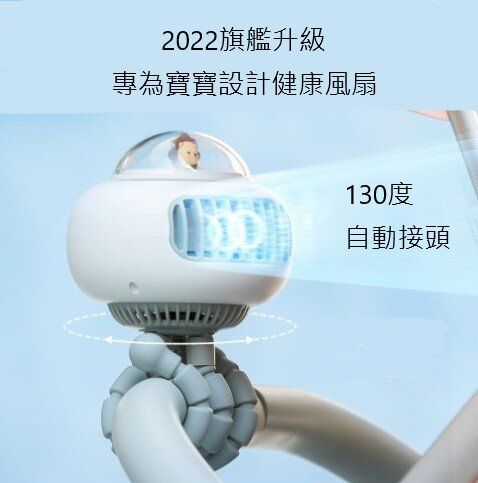 product description:
Clip fan: a must-have for baby's summer travel
Handheld: Small and light, not tired when holding hands
Standing Fan: Refreshing the wind for the public, relieving fatigue and drowsiness
130 degree automatic shaking head, super wide air supply
48-wheel bladeless fan, powerful wind gathering
12h ultra-long battery life, always blowing, always have.
Safety fine mesh cover, anti-pinch hand design.
Double soft wind, long time blowing is not easy to have a headache
4-speed inverter wind, not afraid of the baby catching a cold
Product parameters:
Product Name: F37-UFO Stroller Fan
Battery capacity: 3600 ma
Rated power: 6W
Rated voltage: 4.2V
Product Net Weight: 401g
Product size: 110*110*263mm
DELIVERY AREA:
Delivery Service is only restricted to Hong Kong (excluding islands, closed area and locations without elevator).
PO Box address is not accepted.
DELIVERY FEE:
Delivery fee of HK$30 will be charged.
For all order ship to special area, an extra cost will be requested by Lohas. Lohas will contact the customer before ship out to confirm the actual postage difference.
DELIVERY TIME:
Ordered goods will be delivered in 4-7 working days (Mon to Fri, except for Public Holidays)after order confirmation. Delivery time is 9am-6pm.
Lohas Technology (International) Limited will contact customers to confirm the delivery date and time before delivery. In case of any change of delivery details, please contact Lohas Technology (International) Limited at (852)35908518 at least 48 hours before the scheduled delivery time.
If there is no recipient to receive the ordered goods and the order is not successfully delivered, we can reschedule delivery again. However, there will be an extra handling charge of HK$30 (to be paid upon delivery). If Lohas Technology (International) Limited can't reach our customers for rescheduling the delivery date and time in 5 working days, the order will be cancelled and a refund of the balance will be arranged after deducting shipping fee HK $ 30 and special area surcharge.
Delivery service may be canceled or delayed due to weather, traffic, district or other factors and the delivery will be soon re-arranged.
In case your ordered items are not available, or your order is rejected, Lohas Technology (International) Limited will inform you by phone call or email for further arrangement.
WARRANTY TERMS:
Lohas Technology (International) Limited's warranty service included that the product identified hereunder is free from defects in materials and workmanship under normal use and service during the warranty period, and the warranty offers the end-user free service within the limit of the following conditions:
Please keep and present the original purchase invoice to Lohas Technology (International) Limited's technician for verification when service is rendered, otherwise the warranty will be invalid.
Lohas Technology (International) Limited is responsible for repairing of replacing parts, free of charge, for any defect, in judgment of Lohas Technology (International) Limited's technician, caused under normal use within the warranty period commencing from the day of purchase replaced parts shall become our property.
Consultation fee and maintenance fee will be charged after the warranty period.
Any purchase invoice other than Lohas Technology (International) Limited's warranty certificate will not be recognized.
Free warranty service will not be provided to a product if it has been explicitly or implicitly modified, tampered with or altered, or repaired in any way by person other than technicians of our company, or it has been damaged through misuse, negligence, accident, or natural calamities, or defects caused by using non-original parts or products, or improper installation, or the transformation by using organic solvent, or the serial number of which has been altered, effaced or removed.
In case of service is needed, the end-use will be responsible for forwarding the unit to and fro Lohas Technology (International) Limited's office.
Warranty is valid only in Hong Kong.
Lohas Technology (International) Limited will not liable for any loss directly or indirectly caused from breakdown of the product.
If there is any inconsistency or conflict between the English version and Chinese version of the terms, the Chinese version shall prevail.
> Lohas Technology (International) Limited customer service hotline: 35908518
> This Product is provided by Lohas Technology (International) Limited
> Should any dispute arise, Lohas Technology (International) Limited and health.ESDlife reserves the right of final decision